Hours
| | | | | | | | |
| --- | --- | --- | --- | --- | --- | --- | --- |
| | Mon | Tue | Wed | Thu | Fri | Sat | Sun |
| 09:00 – 12:00 | ● | ● | ● | – | ● | – | – |
| 08:30 – 12:00 | – | – | – | – | – | ● | – |
| 14:00 – 19:00 | ● | ● | ● | – | ● | – | – |
| 13:00 – 15:00 | – | – | – | – | – | ● | – |
Contact
zipcode 2720114
3-1-3-102Sioyaki Ichikawa Chiba
(047)396-4680
080(9537)9705 Text messaging available
Fujita Dental Clinic Mission statement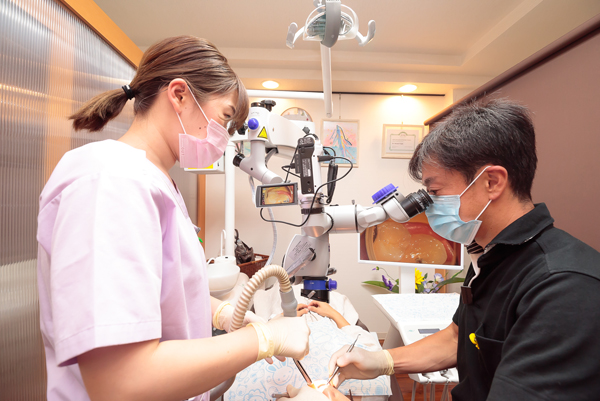 Healthy teeth and gums are essential for healthy life. Beautiful teeth are enhance our appearance and gives us confidence. Our mission is to help you achieve the optimal standard of health for your teeth and gums
Welcome to Advanced Dental Care of Fujita dental clinic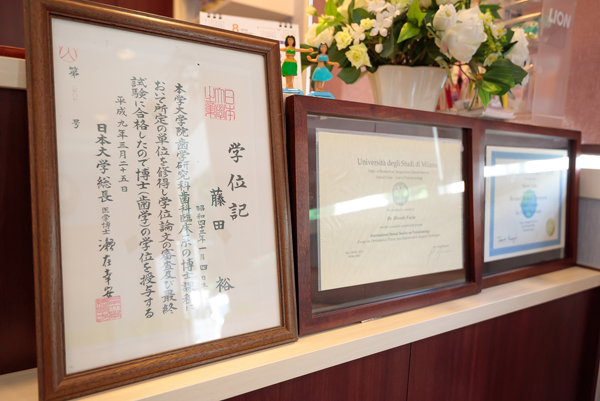 We are pleased to offer you and your entire family exceptional dental care. Our professional full-service dentistry paired with our outstanding patient care is a winning combination – visit our office in Ichikawa city to experience the difference!Our dental care programs pride themselves on establishing rewarding and lasting relationships with fully equipped with the latest dental equipment and technology such as digital X-ray and CT radiograph, dental microscope,Computed cavity and gum inflammation risk evaluation systems(WHO regulation standard).We pledge excellence in all we do and we are looking forward to helping you make the most of your smile now and for all the years to come.
New Dental Patients Welcome!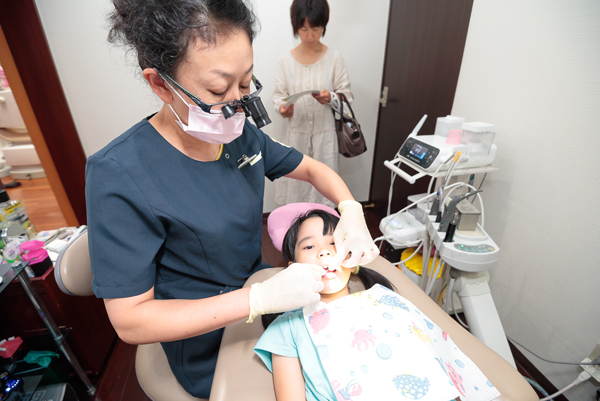 Proper dental care is important at all ages. Good dental health requires that you take care of your teeth daily at least twice a day and have regular dental check-ups. more than twice a year. The American Dental Association® (ADA)recommends visiting your dentist regularly for professional cleanings and oral exams to evaluate conditions and to eliminate germs in your mouth.Book an appointment today at ADA international member ,Fujita dental Clinic.